VBK 2023 is brought to you by
2023 SPEAKER: CARLA JOHNSON
IF FRANK LLOYD WRIGHT AND LADY GAGA HAD A LOVE CHILD, WHAT WOULD YOU GET? The perfect blend of structured creativity. You find Carla Johnson, the world's leading Innovation Architect!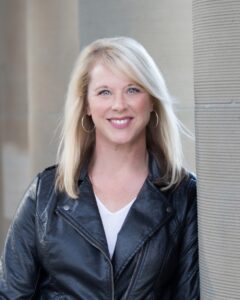 Carla helps organizations that are constrained by old-school approaches when taking on new-world problems. Often these companies struggle with unpredictability, frustrating inefficiencies, and a shortfall of results. They might point fingers and say they have the wrong people, the wrong strategy, or the wrong product. But in reality, it's outdated methods.
As the world's leading Innovation Architect and CEO of RE:Think Labs, Carla helps organizations design and build the ideal architecture to accelerate innovation, engagement, and growth. Having written 10 books and studied both innovation and architecture for the last 20 years, she's developed specific frameworks to help leaders remodel their approaches in order to boost speed, reduce risk, and enjoy more predictable outcomes.
"
I believe innovation is 
everybody's business. 
All my life I've found opportunities where others didn't. And I've delivered results others couldn't. I've launched companies. Grown others. Taught people how to think differently. Helped them reach extraordinary results."
Once the internal environment has been remodeled to meet the current set of opportunities and challenges, leaders and employees are equipped to innovate better outcomes, faster. This streamlined and creative approach leads to greater engagement, expanded competitive advantages, and sustainable shareholder value.
What is Valley Business Keynote?
Since 2013, Valley Business Keynote has brought excellent speakers to the Harrisonburg area to facilitate engaging ideas for local leaders.
Gathering of local leaders around an engaging idea for one dynamic presentation. 
Bringing speakers that can add real value to business leaders and community members in Harrisonburg and Rockingham County. 
Helping business leaders discover ways to fulfill the vast potential of the Shenandoah Valley, and take advantage of its attractive assets.
We look forward to seeing you at this year's event! Follow us on social media to stay updated.