2022 Featured Speaker - Seth Mattison, Vice Chairman, Global Wealth Management & Senior Client Advisor at Morgan Stanley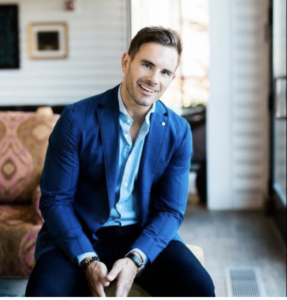 Seth Mattison is an internationally renowned expert on workforce trends and generational dynamics. As Founder and Chief Movement Officer of Luminate Labs, Seth advises many of the world's leading brand and organizations on the key shifts happening around talent management, change and innovation, leadership, and the future of work. His ideas have been featured in such publications as the Wall Street Journal, The Huffington Post, and The Globe. He was named one of the "Editors' Picks For Favorite Speakers for 2013," by MeetingsNet and as been called one of the most dynamic young speakers on the circuit today.
Find out more about Seth at sethmattison.com. Follow him on LinkedIn, Instagram, Facebook, Youtube, and Twitter.
2021 Featured Speaker - Carla Harris, Vice Chairman, Global Wealth Management & Senior Client Advisor at Morgan Stanley
Performance currency, or working hard and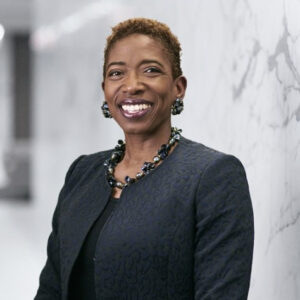 getting results, is only part of the success formula. Carla, author of Expect to Win and Strategize to Win, argues how building and leveraging relationships is needed too. The right connections can help you tackle tough issues, and some of these connections may become your advocates who support your recognition and promotion. Carla provides practical tips for building your relationship currency.
Find out more about Carla at carlaspearls.com. Follow her on Twitter @carlaannharris.
VBK Goes Virtual: Resilience in 2020
The Covid-19 pandemic turned our world upside down. Businesses up and down the Shenandoah Valley had to adjust significantly to a new reality with varying degrees of success. As a community, VBK wanted to create an environment that pushed for innovation and creative ideas during unprecedented times. The fear of the unknown is great, but VBK wants to remind you of our budding business communities and that together, we can.
VBK Goes Virtual: Resilience in 2020
Hosted by none other than Kevin Gibson of VA Momentum & the WellMent Company, this event engaged four prominent Harrisonburg community leaders on what they've learned about leadership and resilience during the crisis.
Panelists included: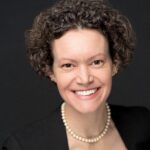 Laura Toni-Holsinger, United Way of Harrisonburg & Rockingham County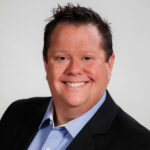 Randy Harman, Harman Realty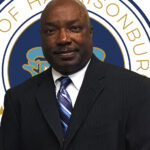 Eric Campbell, City of Harrisonburg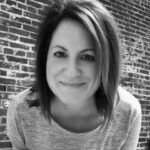 Kirsten Moore, Magpie Diner and the Perch at Magpie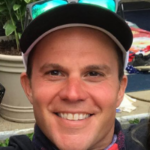 Kevin Gibson, VA Momentum
2019 Featured Speaker - Daniel H. Pink, Author of To Sell is Human
Daniel H. Pink is the author of six provocative books — including his newest, When: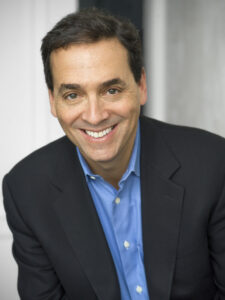 The Scientific Secrets of Perfect Timing, which spent four months on the New York Times bestseller list and was named a best book in 2018 by Amazon, iBooks, Goodreads, and several more outlets. His other books include the long-running New York Times bestseller A Whole New Mind and the #1 New York Times bestsellers Drive and To Sell is Human. His books have won multiple awards and have been translated into 39 languages. He lives in Washington, DC with his family.
Find out more about Daniel at danpink.com. Follow him on Twitter @DanielPink.
2018 Featured Speaker - Kim Scott, Author of Radical Candor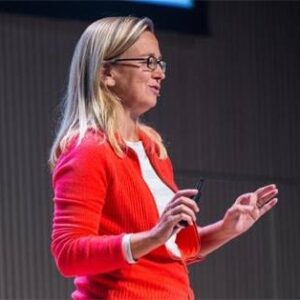 Topic: Radical Candor: Be a Kickass Boss without Losing your Humanity
Kim Scott is the author of the NYT & WSJ bestseller Radical Candor: Be a Kickass Boss without Losing your Humanity. Kim led AdSense, YouTube, and Doubleclick Online Sales and Operations at Google and then joined Apple to develop and teach a leadership seminar. Kim has been a CEO coach at Dropbox, Qualtrics, Twitter, and several other tech companies. You can watch her speech here.
Find out more about Kim at radicalcandor.com. Follow her on Twitter @kimballscott.
2018 Opening Speaker - Dave Urso, Founder of Dynamic Consulting
Dave Urso has been teaching seminars and developing leaders for almost 20 years. In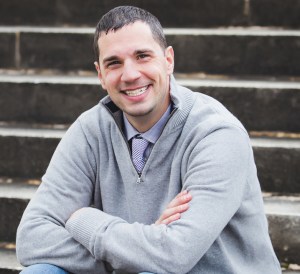 that time, he's developed an approach that sets him apart. His naturally energetic and interactive style carries over into his sessions and makes listening to him a pleasure. No matter the context of your interaction, two things are pretty much guaranteed — he's going to talk really fast and he's going to do something unexpected!  His mission is to serve as a catalyst of change by engaging others in inspired leadership. You can watch his speech here.
Find out more about Dave at partnerwithdynamic.com. Follow him on Twitter @daveurso.
2017 Featured Speaker - Steve Rizzo, Author of Motivate This!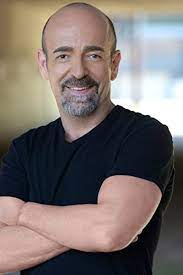 Topic: Motivate This!
One of the biggest challenges that people in business face today is staying optimistic and motivated to be at their best for more than just a few days. "Nothing keeps people from being productive and achieving their goals more than harboring negative feelings or having a bad attitude during the process." -Steve Rizzo
Steve is a personal development expert, comedian, motivational speaker and author.  His popular PBS special brought him into millions of homes.  It's no surprise that he's been inducted into the Speakers Hall of Fame, an honor bestowed upon fewer than 200 speakers worldwide since 1977. You can watch his speech here.
Find out more about Steve at steverizzo.com.  Follow him on Twitter @RealSteveRizzo.
2017 Opening Speaker - Jennifer Owen-O'Quill
Jennifer Owen-O'Quill is an executive coach, facilitator, organizational consultant, and
leader. With over 20 years of experience, she has coached leaders and their teams to execute institutional culture change through effective organizational management and leadership development. Leveraging change and conflict to deliver creative, constructive results is both a passion and talent of Jennifer's. You can watch her speech here.
Find out more about Jennifer at voltageleadershipconsulting.com.
2016 Featured Speaker - Dan Pallotta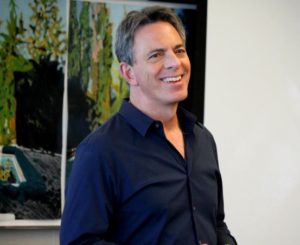 Topic: Quality of Life and a Healthy Economy
In the last few years, Dan has given over 275 talks on philanthropy and innovation in 34 states and eight countries. He is a William J. Clinton Distinguished Lecturer, and has spoken twice at TED, and at and for Google, E-Bay, KPMG, UBS, Stanford, Wharton, Brown, Harvard Business School, Harvard's Hauser Center for Nonprofits, Harvard's Kennedy School of Government, the Gates Foundation, and many others. Dan is a recipient of the Liberty Hill Foundation Creative Vision award, the Triangle Humanitarian of the Year award, the Albany State University International Citizen of the Year award, and the Seven Fund's Morality of Profit Essay Prize.
Find out more about Dan at danpallotta.com. Follow him on Twitter @danpallotta.
2015 Featured Speakers - Bridgeworks
Topic: Generational Experts: Helping People Understand One Another
Multigenerational team of experts bridging generational gaps in the workplace & marketplace. Think back to '98, the year the world first saw Google, portable MP3 players, and Furbys. That's when their founders, Lynne Lancaster & David Stillman connected the dots: people were really struggling to understand one another even though most of the time they were saying the same thing. Why so much unnecessary friction in the workplace? They saw the problem and understood the solution.
Find out more about Bridgeworks at generations.com. Follow them on Twitter @TheGenPeople.
2014 Featured Speaker - Mark Fernandes
Topic: Leadership and Your Future World of Work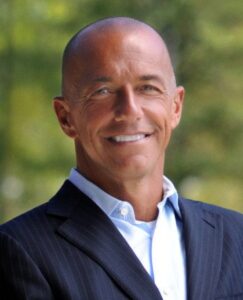 He is CEO of Capitalism 2.0 and chairman of the Board of George Mason University's Center for Advancement of Well-Being. As a human business champion, he's fiercely committed to the future of leadership and business as driving forces for social, environmental and economic benefit.  He was recently selected as one of Inc. Magazine's Top 50 Leadership Innovators Changing How We Lead.
Find out more about Mark at humanizingbusiness.com.  Follow him on Twitter @MarkSFernandes.
2013 Featured Speak - Dave Saunders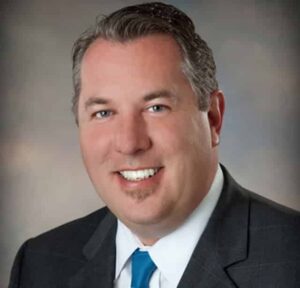 Topic: Marketing - Bold Brands Win
Dave is the Chief Idea Officer and founder of Madison + Main.  He is a nationally recognized brand and marketing expert who frequently speaks to businesses and civic organization about the power of social media, inbound marketing, and why "Bold Brands Win."
Find out more about Dave at madisonmain.com. Follow him on Twitter @madmain.